Give the Gift of the YWCA!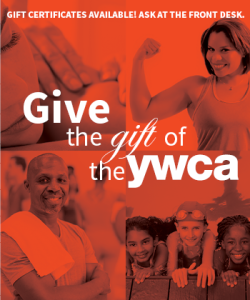 A YWCA Gift Certificate is the perfect gift for any occasion and can be used for any service* the YWCA provides, including:
Fitness Memberships
Swimming Lessons/Aquatics Courses
Personal Training
Massage and Reiki Therapy
Summer Camp
…and more!
To purchase a gift certificate, please stop by our Front Desk at 1 Salem Square, or call 508-767-2505.
*Gift certificates are eligible for the purchase of services only. They cannot be used to purchase goods.