CELEBRATING 135 YEARS!
YWCA Central Massachusetts is excited to celebrate our 135th anniversary! Since its founding in 1885, the YW has demanded a world of equity and human decency. We've envisioned a world of opportunity. We've committed ourselves to the work of justice. Every day for 135 years, we've gotten up and we did the work.
At YWCA, we are eliminating racism and empowering women.
Thank you to our donors, members, and supporters who have joined our mission. Thank you for keeping our collective commitment to justice in our community strong. Thank you for standing with us to do the work until injustice is rooted out, until institutions are transformed, until the world sees women, girls, and people of color the way we do: Equal. Powerful. Unstoppable.
---
135th ANNIVERSARY EVENTS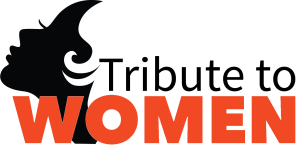 YWCA Central Massachusetts is set to host their 26th annual Tribute to Women celebration on Tuesday, September 29, 2020 at 12:00 p.m.  In the wake of the COVID-19 pandemic, the event will be hosted virtually. The YWCA is entering its 135th year of service to the community.  The year will showcase the progress the agency has made toward eliminating racism and empowering women, and renew its commitment to the city to be a leader in racial and gender equity.
To learn more or to RSVP, CLICK HERE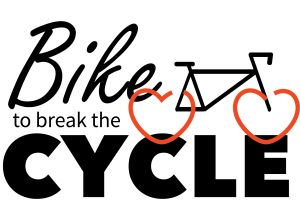 Bike to Break the cycle is a fun, active and exciting way to raise money to support YWCA Central Massachusetts. This event is open to riders of all abilities who want to raise money to support YWCA's domestic violence services programs and have fun in the process!
When you fundraise for YWCA's Bike to Break the Cycle, you'll support the continued and vital actions of YWCA's domestic violence services program, which provides direct support to survivors of domestic violence, as well as community education and initiatives to prevent violence and promote healthy relationships.
To learn more or to register, CLICK HERE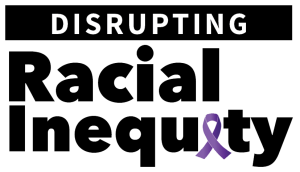 As we continue to grapple with the devastating fallout of the coronavirus pandemic—from deaths, job loss, evictions, and so much more—there has also been a surge of domestic violence in our communities. Stay-at-home orders essential to slowing the spread of the virus, coupled with the economic and health stressors caused by the pandemic, have forced DV survivors already at risk of domestic abuse into even more vulnerable and dangerous positions. While we know DV has no boundaries, it is almost certain that women of color particularly Black and Latinx women are continuing to experience higher rates of DV compared with the general population.
The current DV crisis shines a spotlight on the overriding inadequacies of the very systems intended to support survivors and to prevent domestic violence. Join our panelists for a discussion on how we can create an improved system of survivor supports that addresses the unique needs and challenges faced by women of color ensuring their physical, psychological and economic safety.
To learn more or to RSVP, CLICK HERE
---
WHY PEOPLE LOVE THE YW
"The leadership of the YWCA is so important, both on issues important to women and as a vehicle for developing leaders of the future."   – Senator Harriette Chandler
"It was a level playing field. Everyone was treated the same." – Brendon Scanlon
"I don't think I'd be where I am today without the help and support I got from my mentors." – Daisy Rivera
"Getting people to respect each other… is the most important thing we can do if we are to survive." – Edna Spencer  
"All that I've experienced at the YWCA has been empowering." – Patty Flanagan
"Where else can you see lives changing for the better?" – Ginger Navickas
---
MOMENTS IN HER-STORY
1885 | The YWCA of Worcester is founded by a group of 14 women having as its objective "to promote the temporal, moral and religious welfare of young women who are dependent on their own exertions for support."
1886 | The YWCA rents space at 352 Main Street and soon rents more space to accommodate its growing membership and classes. A physical culture instructor is hired to teach the "art of standing, walking and sitting in a hygienic position and muscle exercises."
1890 | The YWCA acquires the Upham Estate at the corner of High Chatham Streets as its new home. Seventy-five volunteers serve more than 10,000 people in a five-month period in the cafeteria.
1892 | The YWCA opens a Boarding Home at Chatham Street that can accommodate 50 women.
1896 | The YWCA opens one of the first summer vacation camps in Princeton and initiates its Travelers Aid work at Union Station. Enrollment in classes and clubs grows necessitating the opening of a North Branch at 19 Main Street.
1905 | The YWCA begins teaching gymnastics and maintaining branch libraries in industries such as Sherman Envelope Factory and the Royal Worcester Corset Co. Residence rates were $3.50 to $5.50 for room and board and 10 pieces of laundry.
1915 | The YWCA expands its facilities on Chatham Street with the addition of a gymnasium and facilities for education.
1920 | The YWCA constructs a new activities building with a swimming pool.
1960 | The YWCA constructs a new home at its present day location of 1 Salem Square.
1968 | The citizens of Westborough contribute $100,000 so the YWCA could make capital improvements to the former Eli Whitney School. The town leases the building to the YWCA for $1 a year.
1985 | The YWCA celebrates the 100th Anniversary of its founding.
1988 | The YWCA's childcare programs are one of the first to be accredited by the National Association for the Education of Young Children (NAEYC) in Worcester.
1991 | The YWCA undertakes a $3-million renovation to its Salem Square facility. A new entrance and lobby, health & wellness center and pre-school childcare wing are completely redone.
1995 | YWCA Central Massachusetts establishes annual Tribute to Women event and presents first recipients with Katharine F. Erskine Award.
1996 | Daybreak Resources for Women & Children, a local battered women's services agency providing emergency shelter and community-based services to victims of domestic violence, merges with the YWCA.
2000 | YWCA purchases the Eli Whitney School building from the town of Westborough for $51,000, and launches a capital campaign to raise money to renovate the building and expand its childcare programming.
2002 | YWCA "breaks ground" on the renovation of the Eli Whitney School in Westborough.
2004 | Camp Wind-in-the-Pines, located on Stiles Reservoir in Leicester, undergoes a major renovation.
2007 | Battered Women's Resources, a local battered women's agency providing emergency shelter and community based services to victims of domestic violence serving north Central Massachusetts, merges with the YWCA.
2009 | YWCA receives Hallmark Initiative Award for Racial Justice from YWCA USA.
2010 | YWCA celebrates 125th Anniversary of its founding. Cited by Root Cause as a recommended program for social investors interested in school readiness
2018 |  The YWCA launches LIVE (leading with integrity & vision for equality) Capital Campaign  to raise $7.5 million for renovation of 1 Salem Square facility in downtown Worcester, the agency's  first major renovation in the buildings 56-year history.
2020 | The YWCA Breaks Ground on historic, $24-million, renovation
---