Domestic Violence and Homelessness: Closing the Gap
April 21, 2021 | 9:00 AM – 12:30 PM | Zoom
YWCA Central Massachusetts and Central Massachusetts Housing Alliance invite Massachusetts-based domestic violence and housing advocates to discuss the intersection of domestic violence and homelessness. As the first conference in a series, this event is free and open to industry professionals. Please register via the form below. For questions, please contact Debbie Hall at dhall@ywcacm.org.
---
Register:
---
Event Speakers:

Amanda Mattingly:
Amanda Mattingly is the ICAPP Supervisor for the Domestic Violence Services (DVS) department at the YWCA of Central Massachusetts. In her role supervising ICAPP, which stands for Intensive Co-Assessment Planning Process, Amanda works with survivors of domestic and sexual violence who are experiencing housing instability using a trauma informed social justice lens and wellbeing orientation.
In addition, Amanda works on the DVS training team to train staff and community members on domestic violence, advocacy, and vicarious trauma. Amanda also sits on the Worcester Domestic Violence High Risk Team, the Housing Stability and Self-Sufficiency Sub-Committee of the Governor's Council to Address Sexual Assault and Domestic Violence, and regularly attends community meetings such as the Coordinated Community Response Network (CCRN) and Continuum of Care (COC).

Hema Sarang-Sieminski:
Hema Sarang-Sieminski is the Policy Director at Jane Doe Inc., the Massachusetts Coalition to End Sexual and Domestic Violence. Hema works closely with JDI members to assess and improve how policies and systems respond to survivors and their communities across the state.
Through numerous partnerships and collaborations, she maintains and fosters meaningful working relationships to support JDI's policy and advocacy agenda. Hema supports JDI members in advocating for funding and legislative and system change impacting survivors.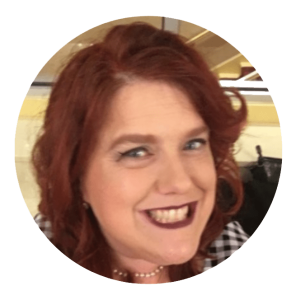 Kelly Henry:
Kelly joined Sojourner House in 2012. She has worked in the domestic violence and sexual assault movement for twenty-four years when she started as a volunteer at a local rape crisis center. Kelly has worked in many different roles and populations but especially focused on LGBTQ communities, people with disabilities, and folks struggling with addictions and recovery.
She started as the manager of residential advocacy at sojourner house and over the last seven years, Kelly has overseen the development of the largest residential program for domestic violence survivors in Rhode Island, including the shelter for men and male-identified folks, a shelter for survivors of trafficking, and a large rapid rehousing program. She is also a co-chair for the family placement meeting and a member of the RI continuum of care. She earned her B.A. in English with a minor in women's studies from Illinois State University.

Nicole M. Stewart:
Nicole began her tenure as Chief Executive Officer of Homes for Families in April of 2020.  Homes for families (HFF) is a statewide advocacy organization for Emergency Assistance Shelter Providers committed to ending family homelessness through permanent and emergency solutions. The organization model is founded very directly on the belief of the power and insight of its constituencies and that families themselves should lead the movement to end family homelessness. HFF is a collaborative of families who have experienced homelessness, member agencies including 50 Emergency Assistance providers, and housing advocates across Massachusetts.
Nicole has more than 20 years of combined experience in educational leadership and non-profit. She holds two master's degrees: Master of Educational Leadership from Boston College and Master of Social Work from Simmons University.

Nicole M. Overstreet:
Nicole M. Overstreet, PhD, is an associate professor in psychology at Clark University. Her program of research uses intersectionality to examine how interlocking systems of power (e.g., racism, sexism, gendered racism) affect marginalized communities, particularly Black girls and women.
Specifically, her work focuses on the function of ideologies (e.g., stereotypes) in maintaining and sustaining violence against Black girls and women. She also examines how Black women resist stereotypes. Her second line of research explores how stigma affects women of color's health outcomes in various social contexts. Collectively, this work addresses health inequities and advances socially-just and equitable health research.

Stephanie Brown:
Passionate about ending gender based violence and poverty, Stephanie Brown became the Chief Executive Officer of Casa Myrna in July 2013. Casa Myrna is Boston's largest provider of domestic violence awareness, shelter, and comprehensive services to survivors of abuse. Prior to her tenure at Casa Myrna, Stephanie was the Assistant Commissioner for Policy, Program and External Relations at the MA Department of Transitional Assistance (DTA).
Her division was responsible for creating policies and programs related to the Commonwealth's SNAP (food stamps), cash assistance and employment services. Stephanie also served as DTA's Director of Housing and Homeless Services, managing the state shelter systems for homeless families and individuals. As Assistant Commissioner, Stephanie focused on reducing barriers and increasing access to state and federal benefit programs to help low-income families achieve economic stability.
---
Hosted By: