Part II: A Call for Action
April 12, 2022 | 11:00 AM to 12:00 PM.
In this session, we were joined by Dr. Claudia Pierre, M.D., Family Health Center of Worcester, Lorenza Holt, MPH, SpBT, BDT(DONA) Spinning Babies Approved Trainer and DONA Approved Birth Doula Trainer, and Penelope Karambinakis, Breastfeeding and Nutrition Standards Coordinator for REACH Program. We shared community strategies for improving Black maternal and infant health and discuss the gaps in services and how community-based organizations can be involved as partners to influence the care of black women. The YWCA's Director of Wellness & Health Equity, Jermoh Kamara, and Maritza Cruz, Director of Racial & Gender Equity, will moderate the program.
Featured Speakers: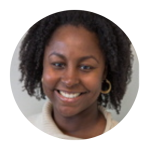 Claudeleedy "Claudia" Pierre, MD is an OB fellowship-trained family medicine physician practicing full-spectrum family medicine including maternity care that includes performing C-sections. She works at the Family Health Center of Worcester and is the leader of Perinatal Services there. She provides maternity care at UMass Memorial and is part of the UMass Memorial Maternity Anti-Racism Task Force. She is a faculty member of the UMass Family Medicine residency program as well as an assistant professor at the UMass Medical School. She teaches Family Medicine residents as well as medical students. She is part of several UMass anti-racism/oppression, diversity & inclusion groups.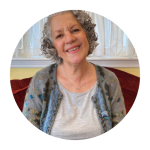 Lorenza Holt, MPH, SpBT, BDT(DONA) has her master's in public health (MPH) degree with a concentration in maternal and child health and has been a birth advocate in the Boston area for over 25 years. She is an approved birth doula trainer with DONA International, and a Spinning Babies® Approved Trainer. Spinning Babies® teaches birthing professionals and birthing families simple ways of restoring balance from tension in the soft tissues that support the pregnant uterus and the pelvis. By using purposeful positions, intentional movement, and optimal use of gravity, Spinning Babies® promotes more comfortable pregnancies, optimal fetal positioning in pregnancy, easier labors, and increased rates of successful vaginal births. In 1995, She founded and directed the Cambridge Doula Program with the Cambridge Midwives at the Cambridge Birth Center. After obtaining her master's in public health in 2006, she went to Boston Medical Center to manage the Birth Sisters Program. In 2010 she served as the Executive Director for BACE- the Boston Association for Childbirth Education. In 2017 she co-founded Accompany Doula Care, an independent doula agency that contracts directly with insurance payers to provide comprehensive doula support services to families insured by Medicaid. All of the projects she has been involved with have provided services to pregnant, laboring, and postpartum families of very diverse cultural, linguistic, and socioeconomic backgrounds. Lorenza's passion for normal birth has taken her to support hundreds of laboring parents. As a doula program leader, she has trained and supervised hundreds of individuals as community doulas to support birthing families from their own communities. Lorenza also enjoys teaching childbirth education classes to birthing families in ways that encourage and stimulate them to embrace the powerful, beautiful and magical experience of birth. In providing comprehensive childbirth education, Lorenza encourages the participants to make informed decisions and be actively engaged as they interface with our complex health care system.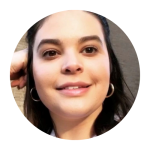 Penny Karambinakis is the Breastfeeding and Early Childhood Nutrition Coordinator for REACH Program at the City of Worcester, Division of Public Health. She graduated in 2013 with a Bachelor of Science in Health Sciences from MCPHS University and has pursued her interest in perinatal health throughout her career. She served as a Program Assistant with the South Central Massachusetts WIC program serving pregnant people and families with children under the age of 5 in the Webster, and Whitinsville communities for two years. She has served in the City of Worcester in her current role for the past three years. Penny has completed the DONA International Doula training with Lorenza Holt and is currently pursuing her certificate in lactation counseling.
---
Part I: A Call for Equity:
Looking at Black Maternal Health & the Persistent Racial Disparity of Black Infant Mortality

On February 28, we called for equity with public, medical, and community health experts in how social determinants of health impact the mortality and morbidity among black mothers and their babies. Joined by Dr. Sara Shields, Chloe Schwartz, Dr. Grace Lubwama, and moderated by the YWCA's Director of Wellness & Health Equity, Jermoh Kamara, we examined what strategies are being deployed in Worcester and Massachusetts using data and qualitative experiences.
Featured Speakers
Moderated by YWCA Director of Wellness & Health Equity, Jermoh Kamara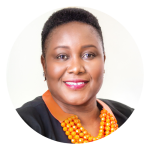 Dr. Grace Lubwama: Dr. Grace Lubwama, a native of Uganda, has brought her broad global perspective, experience with public health, organizational leadership, and community development to YWCA Kalamazoo. Her perspective infuses her strong systems change approach to issues of social justice and community transformation.
Since Dr. Lubwama's arrival to YWCA Kalamazoo in February 2014, her leadership has placed the organization in the forefront of the Kalamazoo community.  Dr. Lubwama's experiences hold the organization's mission in fidelity as it addresses domestic violence, sexual assault and human trafficking through a racial and gender equity lens. Understanding the importance of targeting interventions for the most vulnerable, under Dr. Lubwama's leadership, YWCA Kalamazoo opened the first shelter for all victims of human trafficking in the State of Michigan. Not one to shy away from controversial work, Dr. Lubwama used her expertise to help Kalamazoo County's community-based organizations and health care systems found Cradle Kalamazoo, a collective impact framework designed to address the racial disparities in Kalamazoo County's infant mortality rates.
During her tenure, Dr. Lubwama has grown YWCA Kalamazoo in a multitude of ways.  From expanding existing programs to creating new programs to ensure the needs of the women and families in Kalamazoo are being met, Dr. Lubwama's presence has been felt throughout our community and has impacted the lives of its residents.  The growth that Dr. Lubwama has overseen since her arrival in 2014 is evident across all of YWCA Kalamazoo's Strategic Focus Areas – Advocacy and Systems Change, Improving the Lives of Children, Promoting Maternal and Child Health, and Caring for Victims of Abuse – as well as operational and administrative capacity of the organization.
Dr. Lubwama believes that equity is achieved through policies, practices and procedures that catalyst systems changes and close disparities. "I hope that the YWCA can lead the community in creating a more socially just and equitable future for all its citizens, especially the most vulnerable," she said.
Dr. Lubwama received her BA in Fine Arts and Industrial Design from Makerere University in Kampala, Uganda, her Master's in Public Health (MPH) from Boston University in Boston, MA, and has her PhD in Policy, Planning and Development from the University of Southern California.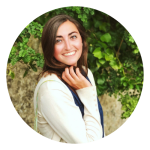 Chloe Schwartz: Chloe Schwartz, MPH is the Director of Maternal & Infant Health for the Massachusetts market of the March of Dimes. In this role, she is responsible for designing and implementing the strategic plan at the market level, including both programmatic and advocacy agendas.
Chloe has a Masters in Public Health from Tufts University School of Medicine and a BA in Psychology from Boston University with an Undergraduate Certificate in Criminal Justice. While working towards her MPH, Chloe designed and completed a research project with the Center for Reproductive Rights under the U.S. Maternal Health Rights Initiative. The project provided a strategy as to how select birthing hospitals in New York City could better communicate patients' rights before and during childbirth.
Chloe previously worked as an Account Executive in the Boston office of CerconeBrown, a national PR firm. She began her career at Kel & Partners as an Account Coordinator.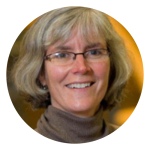 Dr. Sara Shields: Sara Shields, MD, MS,  is a family physician and has worked at the Family Health Center of Worcester since 1995, practicing and teaching full spectrum family medicine including maternity care to family medicine residents, while also serving as Director of Inpatient Perinatal Services for the UMass Department of Family Medicine and Community Health since 2017. She is the co-editor with Dr Lucy Candib of Woman-Centered Care in Pregnancy and Childbirth (Radcliffe, 2010), which uses the lens of the evidence-based patient centered clinical method to reframe thinking about many of the current challenges in maternity care. She remains active in community service and advocacy about maternal and infant health through her work as chair of the Worcester Healthy Baby Collaborative and chair of the Mass Medical Society's Committee on Maternal and Perinatal Welfare, and serves on the Massachusetts Maternal Mortality Review Committee.