Stand Against Racism 2018
Our Mission. Our Power. Our Future.
April 26-28, 2018

Voting rights and civic engagement are, and have always been, core components of racial justice work. As civil rights are eroded for communities of color, we look forward to focusing this year's Stand Against Racism on supporting full access and engagement for women and girls of color in the political process.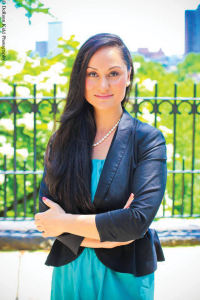 We are thrilled to welcome Carmen Perez as this year's guest speaker at our Community Forum and Leadership Breakfast. Ms. Perez is a social activist and executive director of The Gathering for Justice. She was co-chair of the 2017 Women's March. Carmen's advocacy covers a broad spectrum of civil rights issues, including mass incarceration, gender equity, violence prevention, racial healing and community policing. Carmen has crossed the globe promoting peace through civil and human rights, building alternatives to incarceration and violence, and providing commentary and guidance for state and federal policy creation.

Join us this year for a Community Forum and Breakfast with Carmen Perez and a festive and lively Community Celebration. Click the 2018 Events box below to learn more about this year's events.