Program Participant Spotlight: Amber From THP
For the first time in a long time, Amber is feeling optimistic about life and what her future holds.  "I've never felt so empowered before in my whole life as I do now. When you're a mom you're on top of the world, but they (your kids) grow up. I needed to find me. The YWCA empowered me to do that again."
Amber came to the YWCA's Transitional Housing Program (THP) in June 2019 after her time in a rehabilitation center recovering from a stroke. Her goals upon entering the program were to continue her physical and emotional healing, maintain her recovery, get a job, find permanent housing, and reunite with her son who stayed with family while she healed and got her life back on track.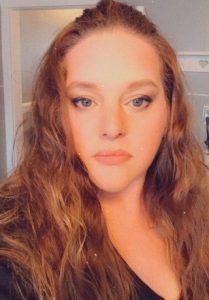 "I just feel this sense of growth," says Amber. "Growing as an individual, focusing on myself, and having a safe place to do that has been a big deal." Amber credits the staff with helping her to maintain stability and overcome barriers that prevented her from previously being independent and self-sufficient.
According to THP Manager, Shimeca Wilson, women in the program are given hope and the opportunity to build their personal capacity through individualized case management and life skills training.
Using a self-sufficiency matrix assessment and measurement tool, Amber worked in partnership with staff to develop a plan to help her achieve her goals. Amber's plan spanned several domains, from well-being to financial management,  employment, and housing. Achieving success in each of these domains ultimately will help Amber move from in-crisis to stability to thriving.
Today, Amber is working and has been approved for independent housing. She continues to focus on herself attending recovery support groups and meeting regularly with staff who believe that her resilience, determination, and personal power helped Amber to change her circumstances and lead the life she was meant to live.