It's time to take a stand. Join us in our mission of eliminating racism and help us raise awareness about the impact of institutional and structural racism during our national Stand Against Racism campaign.
Every day, we take a Stand Against Racism by raising awareness about the impact of institutional and structural racism and by building community among those who work for racial justice. Now it's your turn. We can't do it alone.  
---
 We Can't Wait: Equity and Justice Now!
Our country was founded on the idea of building a government of the people, by the people, for the people. More than two hundred years later, this vision has yet to be fully achieved.  Though generations of civil rights activism have led to important gains in legal, political, social, educational, and other spheres, the forced displacement of indigenous peoples and the institution of slavery marked the beginnings of a system of racial injustice from which our country has yet to break free.
We say enough is enough.
The deep-seated systemic racism and inequities that disadvantage communities of color are still woven into the fabric of our institutions today—from civic engagement to economic development, from education to health care, and even the way people of color are portrayed in the media. We must work collectively to root out inequity in our communities and in the institutions that compose our society, and demand justice and equity.
That's why during YWCA's annual Stand Against Racism, we are rallying across the nation to say We Can't Wait: Equity and Justice Now!
Join us during this year's Stand Against Racism campaign as we bring awareness to racism within our communities and connect with other activists and allies to build pathways toward racial equity and justice.
---
Take the Stand Against Racism Challenge
Stand Against Racism Challenge is designed to create dedicated time and space to build more effective social justice habits, particularly those dealing with issues of race, power, privilege, and leadership.
Participation in this virtual community of growth helps us to discover how racial and social injustice impact our community, to connect with one another, and identify ways to dismantle racism and other forms of discrimination.
Join us in taking a #StandAgainstRacism today and every day! Accept the challenge and register here today and choose "Central Massachusetts" as the participating YWCA.
---
Stand Against Racism Community Breakfast:
Join us at YWCA on Monday, April 25 at 8:00AM for our 2022 Stand Against Racism community breakfast event. Hear from our featured speaker, Honorable Sonia R. Chang-Díaz, Massachusetts State Senator,  Second Suffolk District.
---
Sponsors
Equity Champion
Justice Sponsor
LUK, Inc.
Rainbow Child Development Center
YWCA Ally
Shelley Rodman
North Atlantic States Regional Council of Carpenters – Local 336
---
---
Featured Speaker: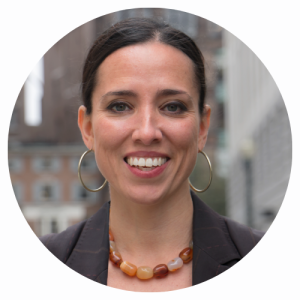 Honorable Sonia R. Chang-Díaz is the first Latina elected to the Massachusetts State Senate. She is serving her seventh term on behalf of the Second Suffolk District, which is comprised of all or part of the Boston neighborhoods of Dorchester, Jamaica Plain, Hyde Park, Mattapan, Mission Hill, Roslindale, Roxbury, and the South End.
Senator Chang-Díaz is a thoughtful, honest, and tenacious champion for marginalized voices across the Commonwealth. A leading proponent of equitable, high quality education, Senator Chang-Díaz was a primary architect of the landmark Student Opportunity Act, signed into law in 2019. This watershed legislation doubles Massachusetts' investment in achievement gap closure for our lowest-income students, implementing the recommendations of the 2015 bipartisan Foundation Budget Review Commission (co-chaired by Chang-Díaz). Fully implemented, it will infuse the commonwealth's preK-12 schools with an additional $1.5 billion in resources per year.

Since being sworn into office in 2009, Sen. Chang-Díaz has helped pass reforms to the state's CORI and criminal justice systems, curtailed the misuse of special education dollars, and been instrumental in the passage of civil rights protections for transgender Bay Staters. She has re-written our state laws on school discipline, successfully defended millions of dollars in funding for youth development, and helped craft nation-leading policy on equity in the cannabis industry. Additionally, she has been a voice for immigration, environmental, and housing justice and a champion for sound fiscal reform and good stewardship of taxpayer dollars.

Senator Chang-Díaz serves as the Senate Chair of the Committee on Racial Equity, Civil Rights, and Inclusion and was one of the architects of a nation-leading law to strengthen accountability and prioritize de-escalation in law enforcement. Sen. Chang-Díaz is also the Senate Chair of the Committee on Cannabis Policy and the Senate Vice Chair of the Committee on Public Safety & Homeland Security. She also serves as a member of the Committees on the Judiciary, Economic Development and Emerging Technologies, Reimagining Massachusetts Post-Pandemic Resiliency, and Redistricting.

Senator Chang-Díaz was raised on the idea that leadership, at its heart, is about service. It is a value deeply rooted in her family's long tradition of public service. Chang-Díaz's mother raised her and her sister while dedicating her career to those most forgotten in our society: from adults with mental illness, to foster children in need of loving families, to at-risk toddlers and infants in Dorchester. Her father, an immigrant to the United States from Costa Rica, was our country's first Latin American astronaut. Her sister is a teacher. And her grandfather has been recognized as one of the country's most committed rural doctors. Prior to attaining elected office, Senator Chang-Díaz served as a public school teacher in the Lynn and Boston school systems, as Director of Outreach at the Massachusetts Budget and Policy Center, and as a key political adviser at the Barbara Lee Family Foundation. Senator Chang-Díaz currently resides in Jamaica Plain and is a parishioner at St. Mary of the Angels church in Roxbury.