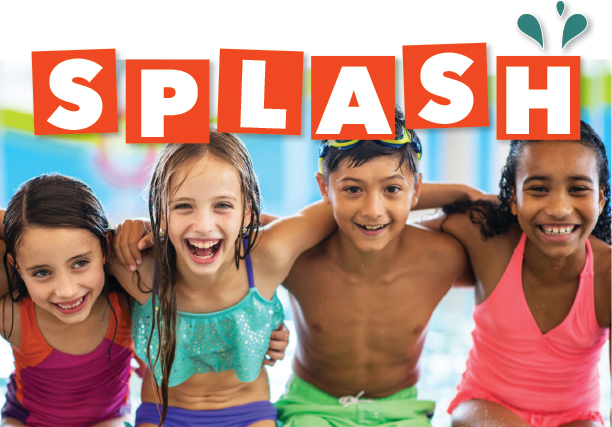 Swim & Play, Aquatic Safety & Health
Mondays & Wednesdays, 3-5 PM, July 8-August 15
Swim and Play, Aquatic Safety and Health (SPLASH) is YWCA's FREE summer swimming and water safety program for youth ages 7-12. Designed to teach valuable life-saving aquatics skills in a fun and supportive environment, the program includes:
2 swim lessons per week
Water safety instructions for parents/guardians
YWCA summer fitness membership
Who can join SPLASH?
Children ages 7-12 years old.
Program Schedule
SPLASH takes place at the YWCA Central Massachusetts from July 8, 2019–August 15, 2019. Lessons take place every Monday and Wednesday from 3:00–5:00 PM.
Parent/Guardian Orientation
Parents/guardians are required to participate in a water safety orientation session at the YWCA Central Massachusetts prior to the start of the SPLASH program. Once your child's registration is received, you will be contacted to schedule an orientation.
Program Capacity and Registration Deadline
SPLASH is limited to 80 participants. Registration closes on June 17, 2019.
For more information, or if you have questions, contact pflanagan@ywcacm.org or call 508-767-2505 ext. 3021
---
Summer SPLASH Registration
Download and complete this application form and return or fill out the form below.
Please send all completed forms to the following address:
YWCA Central Massachusetts
Attn: Aquatics Department
1 Salem Square
Worcester, MA 01602